Read Samples
Enjoy "thumbing through" the books. To read excerpts, click on the orange titles below.
Order books online, or ask your favorite bookstore to order for you.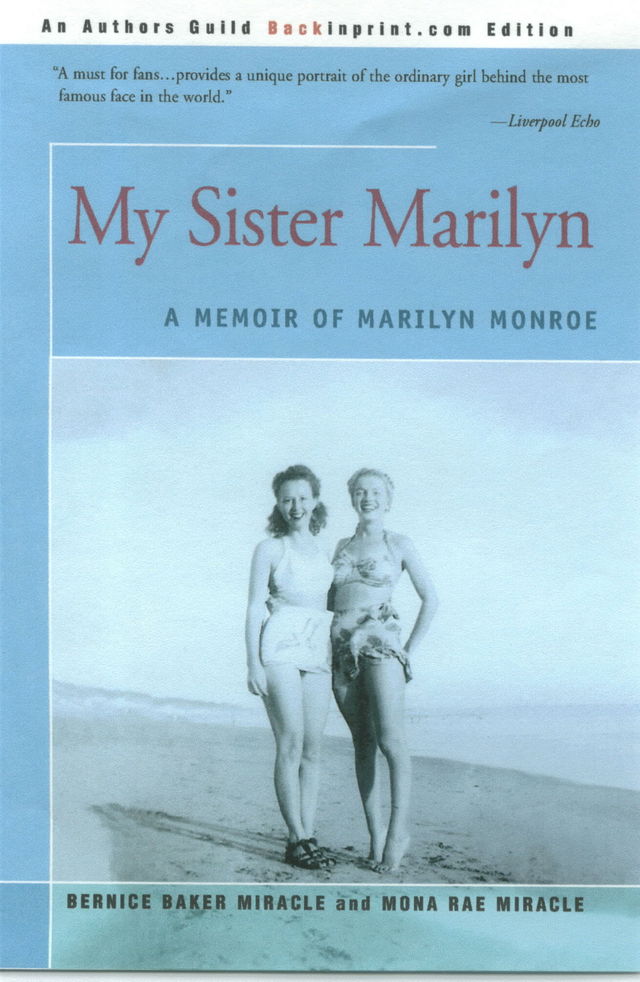 (Available in two editions. Email the author to order a hardcover first edition, published by Algonquin Books of Chapel Hill, 1994, autographed by both authors.

Also available in a trade paperback edition, iUniverse Publishing, 2003. Order online at www.iuniverse.com)


Marilyn begged Berniece, "Honey, please never give out any stories about me." Berniece promised, and watched fabrications about Marilyn's life hatch and multiply after her death. Berniece began to realize that her silence allowed a false history to develop, with ninety-eight percent of tales told about Marilyn being blatant invention. Berniece felt she must break her promise.
Many writers had contacted Berniece, but she regarded them all as charlatans. She trusted no one except her daughter Mona, a freelance writer and teacher. I declined. I had gone incognito with my relationship to Marilyn. I hoped for a normal life. I still remembered the morning we discovered a sleeping reporter propped against our front door.
The irresistible force that met my obstinate refusal was the spirit of Marilyn herself. With the lightness of a butterfly's sigh it bade me tell her story. M.R.M.

To read an EXCERPT from MY SISTER MARILYN, click on the orange book title at the top of this column.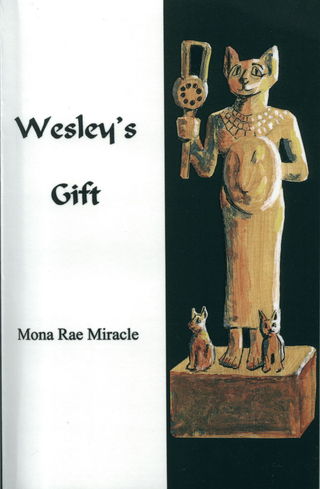 (Available September 2003 from Infinity Publishing.com

Order online at www.buybooksontheweb.com )


Exploring perceptions of fatherhood, Wesley wrestles to manage the welfare of all whom he fancies in his care: his half-Asian wife, his adult daughter and sons, and twenty-three cats, more or less. Hanging above his cat cages is a precept--I will use Karate only constructively and defensively--which Wesley lives by but forgets now and then. With a sprinkling of romance and philosophical sparring, Wesley's quest shows a family man slammed against a conflict between ego and love. Meanwhile his wife has a quest of her own and the family redefines itself. While symbol hunters may conclude that the collection of cats represents cultural diversity, and pet lovers may insist on other meanings, all can enjoy their mischief. "Chang" for instance, shows criminal tendencies.

To read an EXCERPT from WESLEY'S GIFT, click on the orange book title at the top of this column.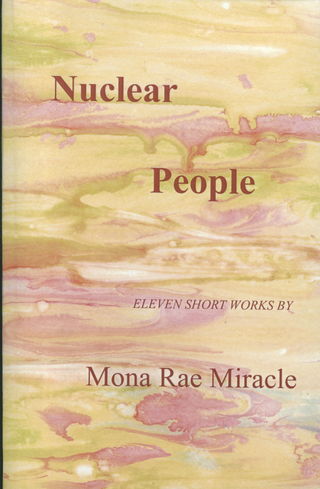 (Infinity Publishing.com, 2003

Order online at www.buybooksontheweb.com)


Eleven of Mona's short works feature characters who split, fuse, and look back on cascades of fallout. Their adventures in coping with emotional ground zero range from dark deeds to humor. Settings vary from Ice Age France in "Primitive Venus" to contemporary America in "Two Dads." "Undertow" sweeps the reader alongside a fitty-year-old man detonating from modern day angst. Wiser than he are his twenty-year-old son, his eighty-year-old father, and his ninety-five-year-old grandmother from the Old World. Completing the collection are "Kissable Toes," "Burn Damage," "Jax on the Cusp," "Inside Joy," "Please Succeed," "Feather, "June Bugs," and "Whale Legs."

To read an EXCERPT from NUCLEAR PEOPLE, click on the orange book title at the top of this column.